Document Pictured below - Homecoming Souvenir Letter
Given to soldiers returning on the U.S.S. General Geo. O. Squier after the war
Click here to read entire letter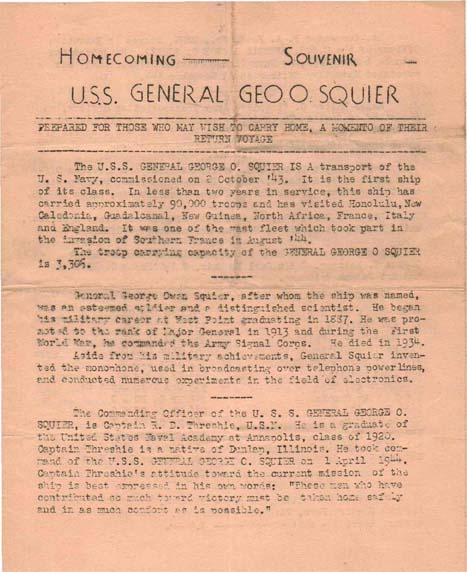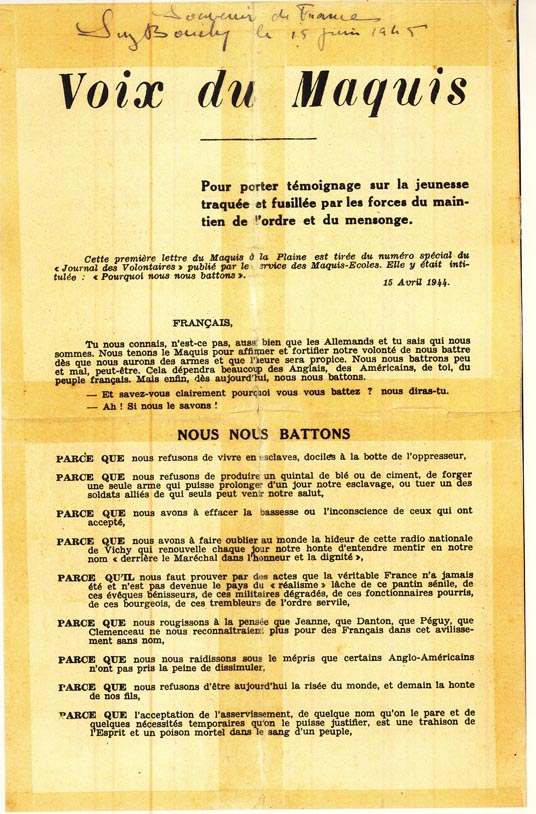 Voix du Maquis - Underground newspaper printed by friends of Dennis Wile in Paris, members of the French Resistance. Maquis means underbrush or thicket in French and represented the rural guerrilla bands, called Maquisards, who resisted the Nazis invaders in France.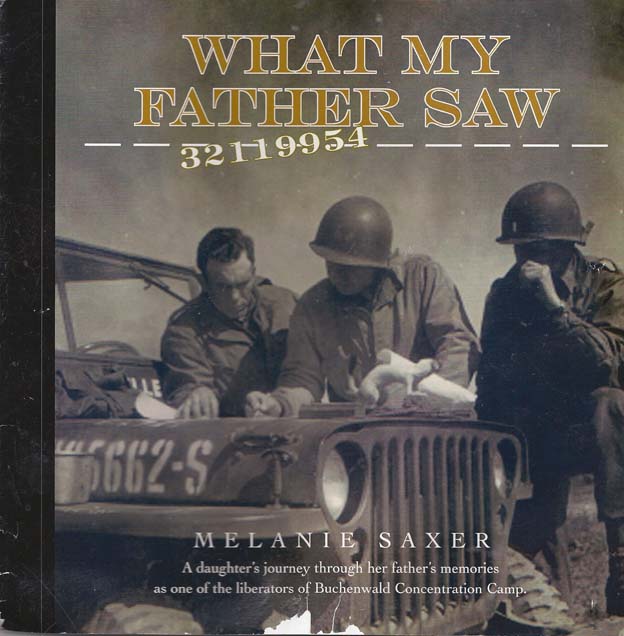 This book by Melanie Saxer Johnson tells the story of her father, Captain Floyd E. Saxer's experience with the 1270th. The book can be purchased on Amazon.com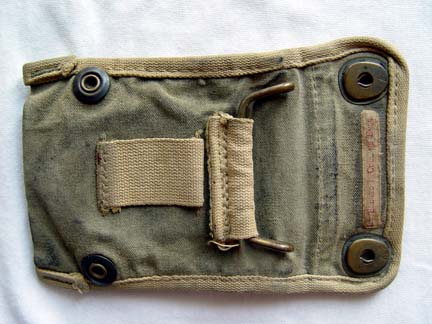 This compass belt pouch, belonging to Lt. Eldred L. Collins, was purchased by a man in Greece at a flea market, over 10 years ago. He found this web site and contacted me about the pouch during the summer of 2011. I was able to find Lt. Collin's widow and return the pouch to her.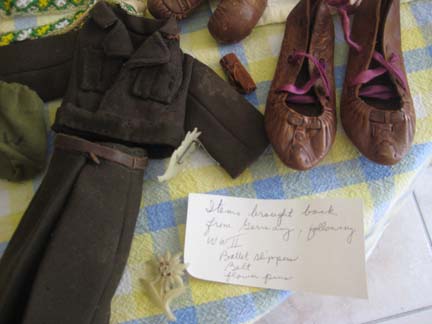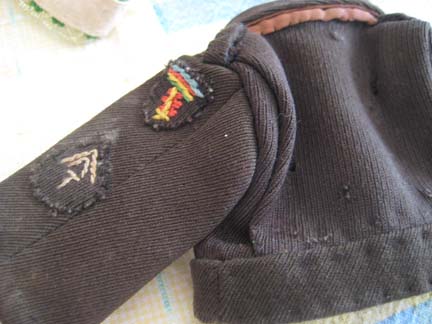 A woman in Germany made this minature Army uniform for Dennis Wile during WWII. The uniform includes his unit and rank badges, leather belt, and duffle bag. He also brought home a small edelweiss flower pin and leather ballet slippers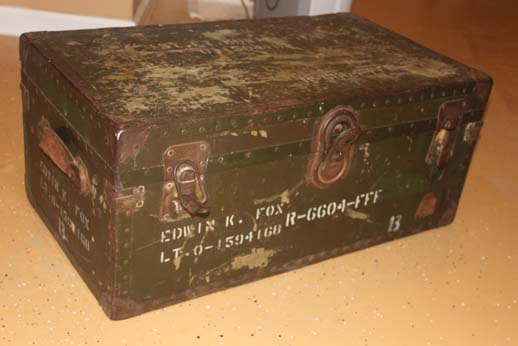 This trunk belonged to Edwin K. Fox
Hornsby's Souvenirs
Nazi Insignia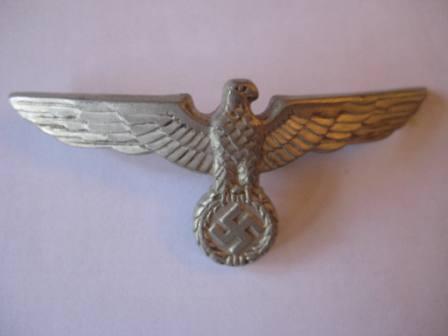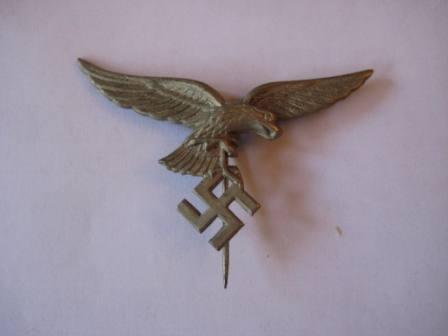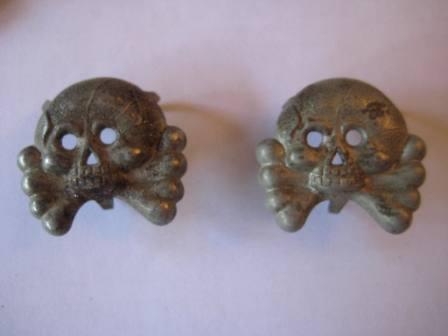 German WWI Memorial coin with enclosed leaflet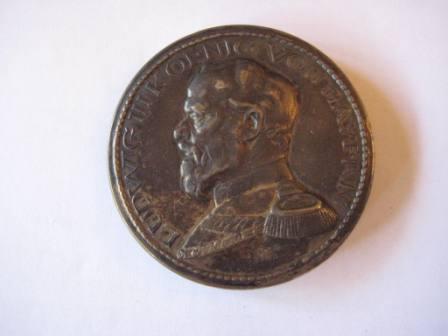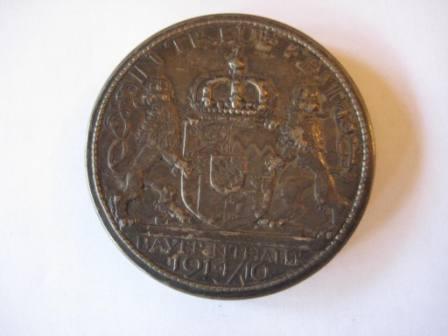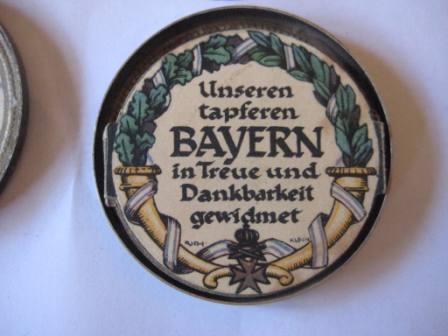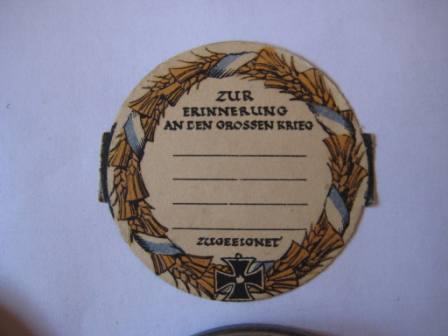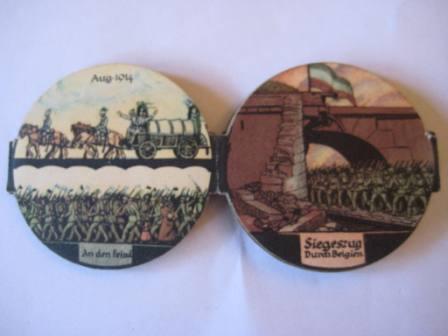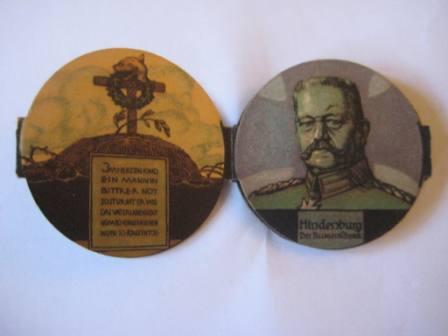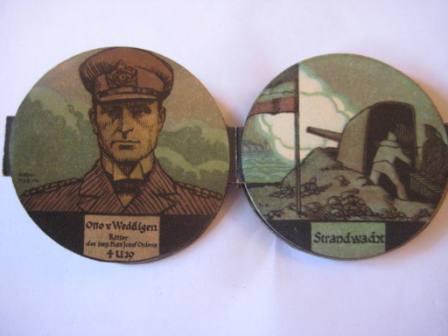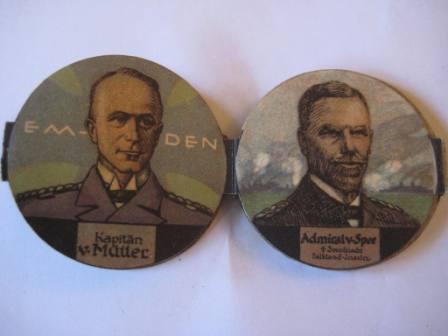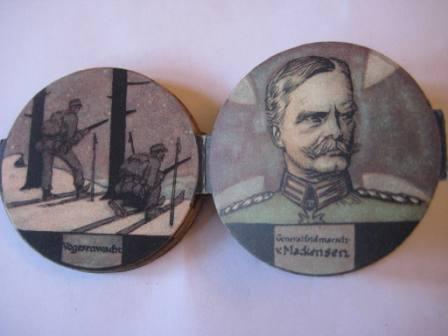 Tourist photos from Eastern France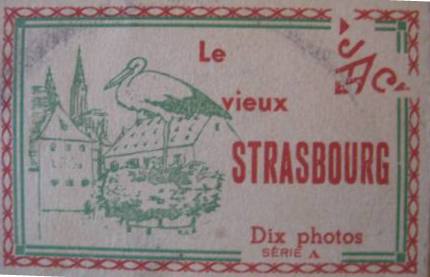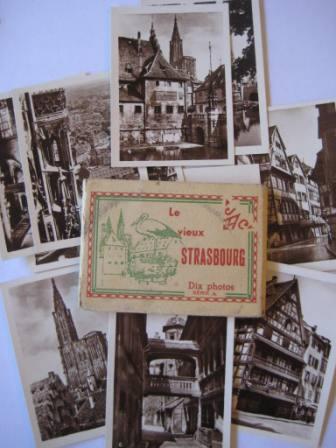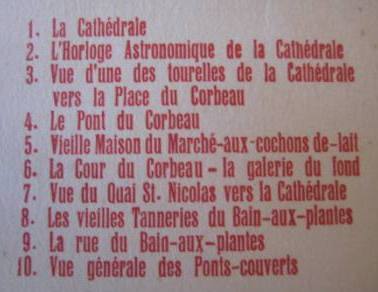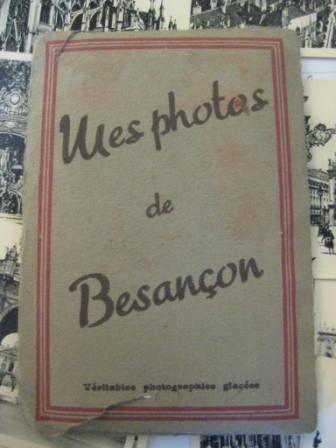 Soldiers utensils